WELCOME TO KINGSLEY WEB

2013, YEAR OF Double Honor
HOOOOO I welcome you all to this real world. well this is the voice of one crying from indianapolis. yes i know i am not the one you are looking for but He left me here to attend to you. i am the brain behind this site.
Before i tell you about kingsley let me quickly take you some where because we are already on our journey to know about kingsley.
David's word killed Goliath the stone just did the physical killing. The light word will not only accord you good work but record you amony the noble. Shoot a gun it can't reach a mile. A spoken word reaches heaven say it from nigeria it will register in canada. If you will speak only what God want you to speak you will see great things proceeding from your mouth to accomplish supernatural thing. In my words lies my success,my glory and my future. KNOW WHAT TO SAY AND WHEN NOT TO SAY IT IS THE PSYCHOLOGY AND PHILOSOPHY OF PRINCIPLED MAN.A man's integrity is adjudged as he walks his talk. A soul winner must be committed to the scriptures the power of the word will humble the pride of the world and increase the mental dignity of the church.
Now we are at the junction to know something about kingsley the Pastor
Kingsley is a pastor and He is the Senior pastor of CHRIST REHOBOTH MINISTRY and the founder and president of C.F.A.S (compassion for all soul). I think that is all he asked me to leave on this page. But if you want to know more about him you need to go to about me page of this site. haaaaaaaaaaaaaaaaaaaa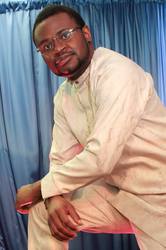 kingsley is Christ lover all about him is all about Christ. He is a man who have let go and let GOD. He is a man with fire in his bones. He preach always under the devine unterances of GOD. Kingsley is a man of influence. a man who hear from GOD to carry out an assignment. He is a man with great vission talking about kingsley that means you are talking about a multiplicatonal friend. you know that there are three kind of friends viz: subtractional, additional and multiplicational friends. the subtractional friend is the one that whenever you are with him something always get lost in your lfe. the additionl friend is the one that whenevr you are with him something is added to your life and then the multiplicational friend is the one that when you are with him your life is multiplied and that is who kingsley is. He is a man who respect friendship. Kingsley honor those who are called to a high esteem nomatter their age.